IT
Steps You Can Take Now to Introduce AI to Your Business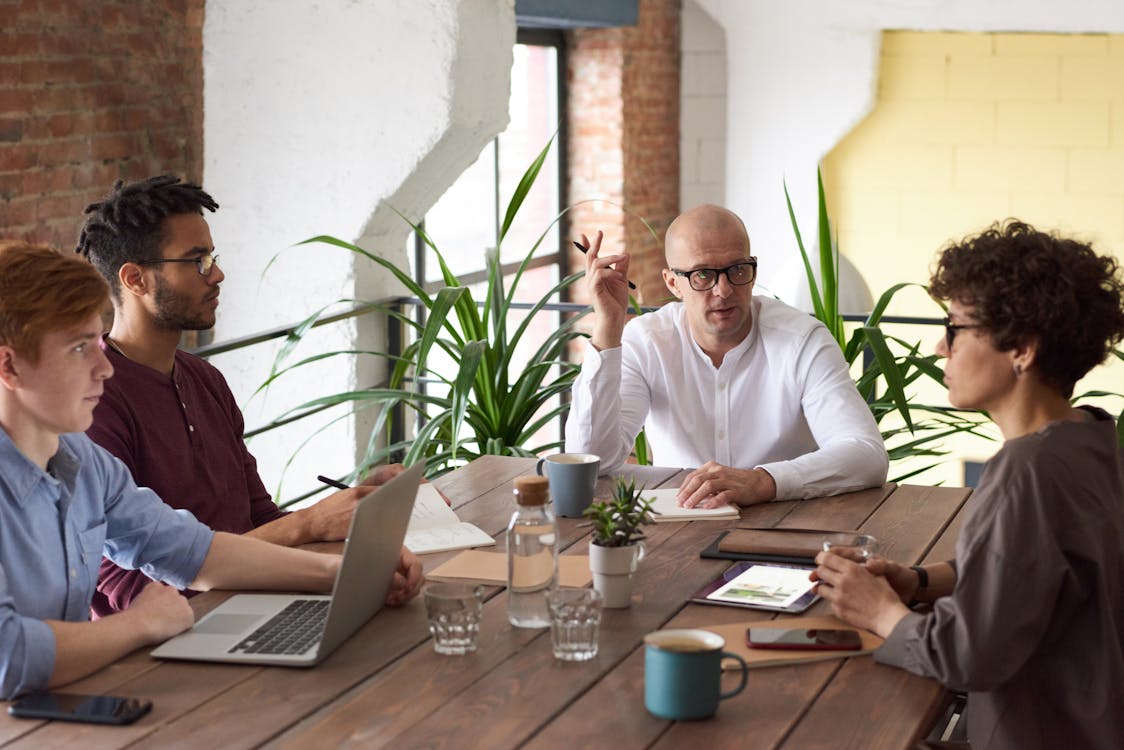 Artificial intelligence is here to stay. This fact is evident in the extensive rush of businesses embracing AI technology. Artificial intelligence is arising in every industry across the board.
If your business has been dragging its feet regarding the adoption of AI, some steps can make implementation easier. Now is an ideal time for businesses to get their feet wet in AI, with exciting transformations taking place in technology. From ai powered analytics to customer service applications, there is something for every business.
Artificial Intelligence Is Growing by Leaps and Bounds
Artificial intelligence is growing in popularity across all industry niches. AI is taking center stage and improving existing tech.
AI has seen increases in interest due, in part, to the wildly popular advancements being made in machine learning. When AI and ML combine, businesses can benefit in boundless ways.
Steps Your Business Can Take to Adopt AI Technology
Companies that have not felt comfortable embracing AI should have no fear. The following steps can make the adoption of artificial intelligence a much less daunting experience, even for small business owners who are tech challenged.
Learn About Artificial Intelligence
Before adopting AI, business owners need to learn as much as possible about how it works and the applications they can use to implement it into their daily operations.
A lack of knowledge of artificial intelligence can lead to problems with adoption. Business owners may find themselves overwhelmed.
There is a wealth of information out there, so there are no excuses for ignorance on AI. Remote workshops and online classes help people understand how AI works and their options.
What Problems Do You Want to Solve with Artificial Intelligence?
Identifying the problems they want to solve with AI is beneficial before starting the search. Once you understand the basics, you can advance into learning how to implement strategies to correct problems with AI.
Overviewing your key tech programs will show you areas of concern. Discover how artificial intelligence can help you solve these problems and improve your tech operations.
Assess the Concrete Value of Any AI Applications
Assessing the potential value of any artificial intelligence application is essential before implementation. It is easy to get caught up in the advancing technology and not understand how it can affect your business financially. Business owners should not embrace AI unless they are sure it will bring concrete value to their operations.
Understand Your Company's Capabilities
One of the biggest mistakes small business owners make when adopting artificial intelligence is overlooking their lack of capability. The best-planned AI introductions are only going to work with your company's existing capabilities. If the capability just is not there, your ideas are going to be grandiose at best. Match your AI applications with your company's capabilities or increase your abilities before attempting commencement.
Get Expert Help with a Pilot AI Program
You have done careful research and feel compelled and prepared to add artificial intelligence programs into your operations. This is not the time to take a DIY approach.
Because you are just now branching into the AI world, it would be wise to get professional help to assist you in starting a pilot program. Start small and make sure you have goals in mind.
Two to three months is a good starting point for a pilot program. This gives you enough time to see if AI is going to make a concrete difference or become more of a novelty.
Get Started on Embracing AI Technology
Today, almost every business is embracing the advanced technology of artificial intelligence. When adopting artificial intelligence into your business, you must balance the options with your budget.
Changes will become necessary in your tech, but you can carry these out in time. Take your approach into the artificial intelligence world with a purposeful slowness. This is not a race. Instead, approach it as a sprint and come out winning.