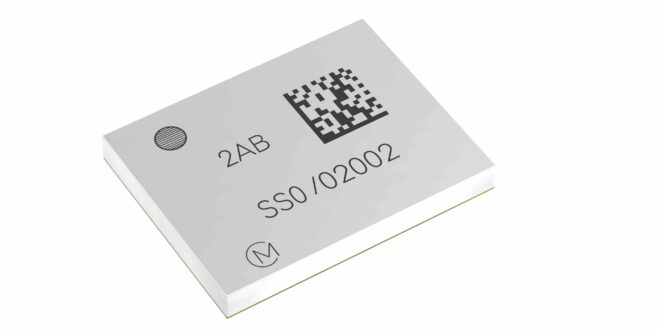 Murata Launched the world's smallest ultra-wideband (UWB) module (only 10.5mm x 8.3mm x 1.44mm). It combines a high level of accuracy and reliability with low power to ensure that compact, battery-powered IoT devices operate efficiently and cost-effectively. -As effective as possible.
Using short-range radio frequency (RF) technology, Type 2AB UWB + Bluetooth Low Energy (BLE) connectivity modules can be used in a variety of applications where accurate detection is essential. These include ensuring social distance at work to minimize the spread of COVID-19.
Ideal for manufacturing engineers developing advanced products for the IoT market, the system-in-package module incorporates three antennas. Two are UWB for gradual arrival difference (PDoA) function and the other is for BLE. The module's precision location and strong security features make it especially suitable for sectors such as healthcare / wearable, industrial / commercial and home / consumer.
Type 2AB modules perform simple tasks for location applications such as asset tracking, indoor navigation, smart lighting, digital payments, and proximity device detection. It is also suitable for use in smart factories, POI / indoor marketing, hospitals, museums, warehouses and underground construction projects.
UWB modules offer significant advantages over systems based on WiFi / Bluetooth or GPS technology. The latter relies on satellite signals and has proven unsuitable for indoor use.
Compared to the chip-on-board design, the UWB module with Qorvo IC reduces footprint by about 75%. Other benefits of resin molded surface mount modules with built-in Nordic MCUs include increased design flexibility and faster product development time. For example, you don't have to prepare an external MCU for your customers. Other features include excellent memory (256 kB RAM and 1 Mb flash), a 3-axis sensor for motion detection, a 250 nA deep sleep mode, and the ability to operate at temperatures between -40 ° C and 85 ° C. Voltage from 2.5V to 3.6V.
"The UWB market is expected to grow by about 30% over the next few years, driven by the fast-growing smartphone, IoT and smart city sectors," said Toshifumi Ota, senior director of Murata's communications module division. Stated. "Our ultra-compact and reliable Type 2 AB module with excellent EMI performance is attractive to product developers who want to serve this market using innovative high-density mounting technology based on RF design. Solution. "
"Qorvo supports high-performance solutions with ultra-wideband expertise," adds Paul Costigan, senior director of UWB IoT solutions at Qorvo. "We bring breakthrough technology and manufacturing scale to integrated modules like Murata Manufacturing, the world's leading manufacturer of electronic components, thereby accelerating UWB adoption and unleashing a new wave of innovation. Enterprises can easily add enhanced location and distance sensing to drive business optimization, enhance workflow efficiency, and secure applications such as smartphones, automotive, consumer and industrial IoT. Can be improved. "
Related
https://industrialnews.co.uk/uwb-module-optimised-for-low-power-iot/?utm_source=rss&utm_medium=rss&utm_campaign=uwb-module-optimised-for-low-power-iot UWB module optimized for low power IoT