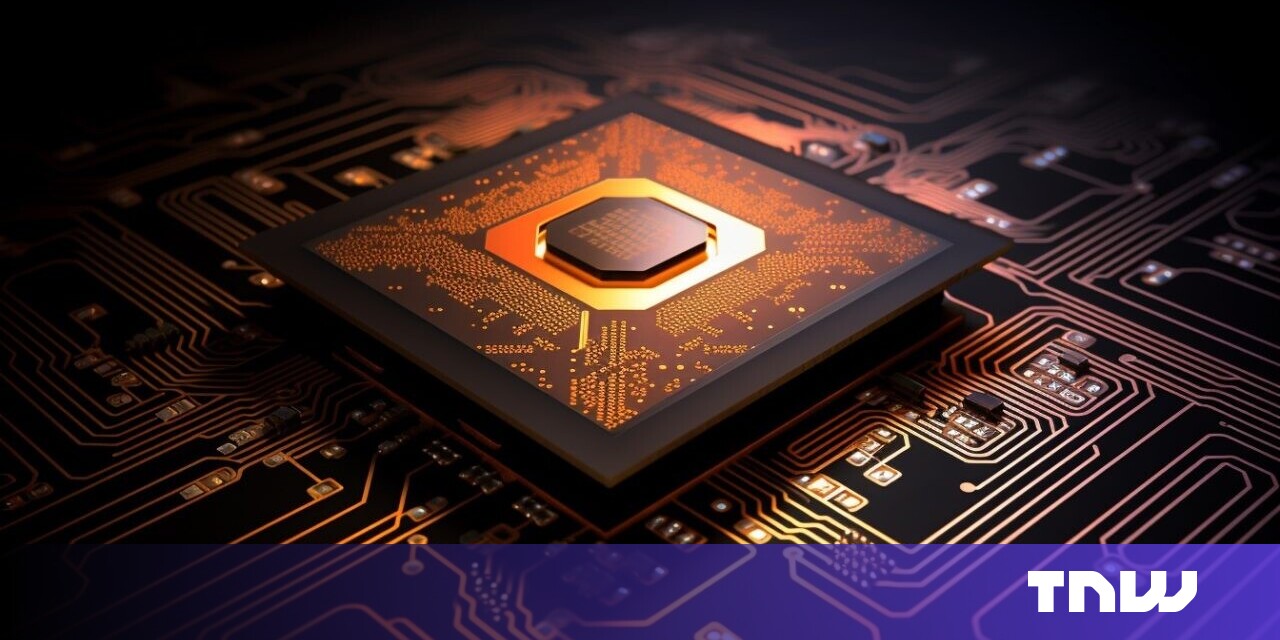 with a pivot towards EuropeTaiwanese chip maker TSMC yesterday decided to invest 10 billion euros in a German chip factory.
Politicians and customers are growing concerned about disruptions to the semiconductor supply chain as Beijing mounts pressure on Taiwan to submit to mainland Chinese authorities. As such, Taiwanese producers are trying to diversify their main products geographically. computer chip industry.
Taiwan Semiconductor Manufacturing Company (TSMC) manufactures most of its chips in Taiwan. In addition, the East Asian islands manufacture over 60% of the world's semiconductors and 90% of cutting-edge semiconductors.
Meanwhile, the EU, especially Germany, is looking to boost its domestic chip manufacturing capacity. This means huge state subsidies, which TSMC decided to take advantage of.
The Taiwan-based group is building a factory in Dresden, eastern Germany, in partnership with Bosch, fellow semiconductor makers Infineon and NXP. TSMC's majority-owned (70%) subsidiary will be known as European Semiconductor Manufacturing Company (ESMC).
At the TMSC board meeting yesterday approved stock investment The investment in the plant is EUR 3.5 billion. Construction is set to start in late 2024 and production is scheduled for the end of 2027. However, the chips produced in Dresden are not state-of-the-art. Rather, they will be the older generation favored by the auto industry.
The German government has agreed to advance half the total cost of the Dresden plant, or 5 billion euros, and the economy ministry says the amount is in line with the plan. European Tip Law.
TMSC's board also gave the go-ahead for a $4.5 billion (€4.1 billion) cash injection into Phoenix-based wholly-owned US subsidiary TSMC Arizona.
After delays due to staffing shortages, TSMC's first Arizona fab to make 5-nanometer chips is expected to go live in 2025. A second factory is also under construction that will produce 3-nanometer chips, which is currently the most advanced in production. .
The $40 billion project (€36.5 billion) is one of the largest foreign direct investments in US history.Given that Intel's €30 billion factory in Magdeburg is also Germany's largest foreign direct investment in history, and it's hard to deny the chip industry's impact on the global economy.
Germany joins the chip race
Chips are small, but they are the fundamental building blocks of modern technology that power everything from smartphones and computers to sophisticated medical devices and military systems.
Access to semiconductors is essential not only for technological progress and innovation, but also for the nation's economy. In fact, computer chips have become one of the most important sectors of the global economy, rivaling the oil and gas industry in terms of geopolitical importance.
If you've been following the geopolitics of semiconductor manufacturing capacity, you've probably already noticed that both the US and the EU are trying to separateat least in danger of getting out of dependence on China.
Germany is particularly active in attracting chip makers. Transfer €20 billion from the Climate Fund To beat both TSMC and Intel. The German state of Saxony, where Dresden is located, is nicknamed the Silicon State of Saxony due to the location of many chip manufacturing plants.
But growing labor shortages and persistent supply chain problems raise concerns that Germany's push for semiconductor independence may end in failure. However, the German government has assured TSMC that it will have both sufficient skilled labor and materials. In any case, this is far from the final chapter of the global semiconductor story.
https://thenextweb.com/news/tsmc-to-enter-silicon-saxony-with-e10b-chip-plant TSMC to enter 'Silicon Saxony' with €10 billion chip factory