Electronics
Q&A: Booking.com's WeRoad CEO, rapid growth and automation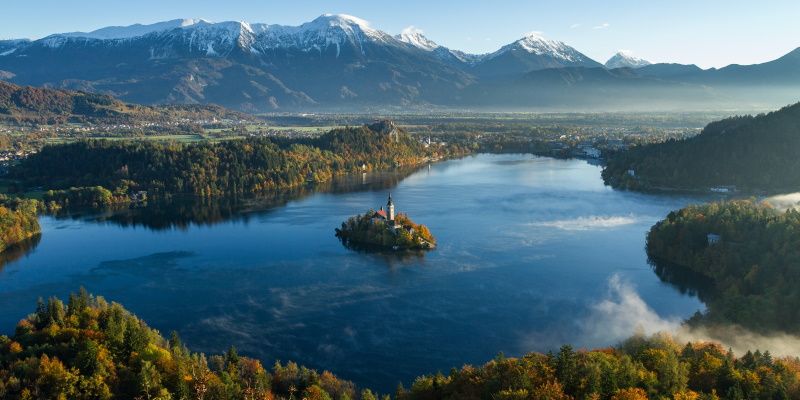 After nearly 20 years in various senior roles at Booking.com, Andrea D'Amico decided it was time for a change.
Arrived at a group travel startup Wee Road was CEO earlier this year and now wants to use his experience in an online travel agency to accelerate growth across Europe and beyond.
In an interview with PhocusWire, D'Amico discusses what it will bring to startups, the remaining pressures of the pandemic, and plans for the future.
Why did you join WeRoad?
I worked at Booking.com for 18 years. It was a wonderful experience. When I started, I think it was about 100 people, and now it's 20,000 people. Then came COVID and it was a tough time. Had to lay off about 400 people in the organization After 18 years, I thought it was a good time to take a career break.
Booking.com gave parents the opportunity to take 5 months vacation for each child, so I was working 23 years straight and had no time to rest or do anything else, so I took a year off. I had a clear idea of ​​what I wanted to do next, but Booking.com was the least motivating factor for me.
I thought about the best times I had at a company in its early stages when it was building the company, shaping the model, hiring talent, and laying the groundwork for future growth. What I want to do next is find a company that is at that stage and gives me that vibe while also benefiting from my experience in scaling an organization from a startup to a multinational. I thought that was the case.
I contacted WeRoad through connections and decided to work as an advisor for a few months on their strategic plan for international scale-up. The more I immersed myself in the business, the more I got to know the team and liked WeRoad, they liked my approach and the value I added.
I joined as CEO in February, and WeRoad has founders who started everything, but they don't have the experience or desire to scale up and manage day-to-day operations, so it was a very good combination. He is able to keep our minds completely open and fresh about our vision for the years to come and how we should develop our products. They work well together because they are compatible.
What experiences from Booking.com apply to WeRoad?
The first is expanding multiple markets simultaneously. I think we learned that doing it one by one would take forever. As long as you have a very good playbook and a leader who can support the local manager, hire that person and try to go as fast as you can. I'm about to move it to WeRoad. It opened in Italy, then Spain, then the UK, and now France and Germany in parallel. If these are successful, we plan to launch other markets.
Subscribe to our newsletter below
Second, it expands the organization by bringing knowledge about potential problems that may arise in the future. Of course, not all will be the same. There will be mistakes and lessons learned. In the past, we can already predict the potential problem going from 100 to 20,000 people. I don't know if you'll get there, but let's say you make less mistakes by applying your experience there.
What were your priorities in your first six months of work?
First, I am learning a lot from my side. The second is to set up new markets. France and Germany are going faster in the UK and at the same time they opened 6-7 months ago so it's all new to us and we still have a lot of work to do. , Germany and the UK in the same bucket. They're kind of a start-up market, focused on getting the ball rolling as quickly as possible.
We already have very good traction in our other markets, Italy and Spain. It is about understanding the future bottlenecks of the model and understanding how to grow without limits. Find out what you have to do in the market.
We also want to complete our leadership team. We have found a very important vacancy for Chief Product and Technical Officer, a British man who will be announced in the next few weeks.
Using gift cards as a revenue stream during the pandemic, how have group bookings recovered?
I used a gift card when I couldn't travel during the pandemic. We collected almost €750,000 worth of gift cards in 3 days at a time when people don't know when they will be able to redeem their gift cards, and it really shows how strong our community and brand are. Fortunately, as of March, business is back to normal and we hope it stays that way.
In terms of COVID restrictions, things have pretty much normalized. Some countries still have some problems, but the main problem we see today is the increase in flight costs. Of course, it will affect your choices, spending, and overall wallet.
We try to be as competitive as possible and not make it more difficult for them, nevertheless we have seen more groups staying in Europe and the Middle East as we have seen a shift to shorter distances. increase.
What is your growth strategy?
It is opening up new markets. If you look at Europe who want to show leadership in Europe, they need to be leaders or relevant in the top 5 markets. Now that Germany and France have opened, we'll be in the top five. growth.
In markets that are already mature, like Italy and Spain, we may not be focusing too much on them from an investment perspective because we still see opportunities for growth, but we will add new customers and Retaining existing customers is very important. important.
I also want to explore a few things and get a little out of my comfort zone in the future.The first is WeRoadies. It may not be the name, but it offers the opportunity for coordinators and tour leaders to create and arrange their own itineraries and sell them through the platform. Looking at our core model, today we define an itinerary and have it arranged and executed by a local operator.
I thought about the best times I had at a company in its early stages when it was building the company, shaping the model, hiring talent, and laying the groundwork for future growth.
Andrea D'Amico
In this alternative model, the coordinator goes where, what to do, arranges everything and sells it through our platform. This makes the traveler's experience even more unique, and the coordinator can now use her WeRoad as a job in her spare time. It also enables product scaling while reducing operational involvement.
And looking to the future, even within Europe, there's a lot more. There is the Nordics and the Benelux, and when Europe is over, there are other regions like the Americas and he APAC. I also feel interest from a wide range of age groups. Today, our group is either 25-35 or 35-49, but the needs of these age groups can be travelling, making new friends, going on unique adventures, etc. , is also relevant for other age groups. We're evaluating if the product needs to be tweaked to make it a little more upscale, but we hope to explore that area at some point.
What would the revenue model look like if the coordinator went the route of assembling the trip himself?
They tell us what they expect and we put our markup on top.
What are your thoughts on the current automation in the tour market?
The main automation we would like to see is how tourism products are developed. Currently we are managing it end to end but we need to ask local operators for support, this is done through discussions and negotiations between Tour his operator team and local operators. will be split. In the future, it will be important to have a more automated process of maintaining your own itinerary that you don't have to do most things over the phone or via. Email.
I don't think I'll just sell the package that the destination management company has prepared, but I don't want to, so once you define what you want to see, I'm sure you'll love it. To find a way for the local operator to upload everything in an automated way.
What has WeRoad learned from the pandemic?
It happened pretty early on for us. The first is that travel is so resilient that people book as soon as they have a chance to book something.
Second, although the destination is important, of course, the feeling of traveling and meeting new people is an integral part, so even if people liked traveling to Thailand, it wouldn't be possible. Interestingly, people were booking.
Has the pandemic highlighted broken areas in the adventure market?
There are quite a few issues with cancellation and consumer rights and the industry as a whole needs to find ways to be more consumer friendly and make customers more comfortable. Now with more parties involved, it's a little more complicated. When it comes to booking travel, the airline, DMC, and we are there. If you want a refund or warranty, you have to deal with several parties, which is a little less comfortable.
What is the current funding situation?
So far, we have received around 9 million euros of investment, mainly from a large family office in Italy, and we have been able to build our business with little capital. Today we have a more suitable round and are looking for an investment of around €15 million. We believe this will help build a bridge to 2024 where we want to be EBITDA positive. With €15 million, we want to work faster in the UK, open up Germany and France in the right way, invest more in technology, strengthen our base and improve our customer proposition. increase.
https://www.phocuswire.com/weroad-ceo-booking-com-learnings-growth-strategy Q&A: Booking.com's WeRoad CEO, rapid growth and automation