Technology
Pfizer, BioNTech's Covid-19 vaccine shows high efficacy in Phase III trials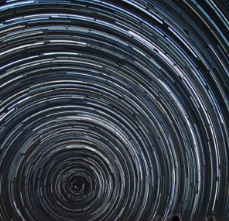 Pfizer and BioNTech show that the latest top-line results from the Phase III trial of the Covid-19 vaccine, BNT162b2, are 91.3% effective against disease measured 7 days to up to 6 months after the second dose. I am reporting that.
The latest data is from an analysis of 927 confirmed symptomatological Covid-19 cases observed in the trial up to March 13.
The updated analysis was conducted in line with guidance from the US Food and Drug Administration (FDA) for all companies evaluating the Covid-19 vaccine to review safety and efficacy at key milestones. I did.
In addition, the vaccine has been shown to be 100% effective against severe diseases, as defined by the US Centers for Disease Control and Prevention (CDC). According to the FDA definition, it was 95.3% effective against severe Covid-19.
Safety data from more than 12,000 vaccinated subjects, followed for 6 months after the second dose, showed a good vaccine safety and tolerability profile.
100% vaccine efficacy in the prevention of Covid-19 cases was observed in South Africa, where the B.1.351 strain is endemic.
Albert Bourla, Chairman and Chief Executive Officer of Pfizer, said:
"The high vaccine efficacy observed against mutants that are endemic in South Africa for up to 6 months after the second dose provides additional confidence in the overall efficacy of the vaccine."
The company noted that consistent vaccine efficacy was observed across subjects with age, gender, race, ethnic demographics, and various underlying disorders.
Last week, Pfizer and BioNTech reported a Phase III trial of BNT162b2. Showed 100% effectiveness Strong antibody response in adolescents aged 12 to 15 years with and without prior evidence of SARS-CoV-2 infection.


https://www.pharmaceutical-technology.com/news/pfizer-biontech-vaccine-efficacy/ Pfizer, BioNTech's Covid-19 vaccine shows high efficacy in Phase III trials