Electronics
Optimized solid end mill for improved stability and tool life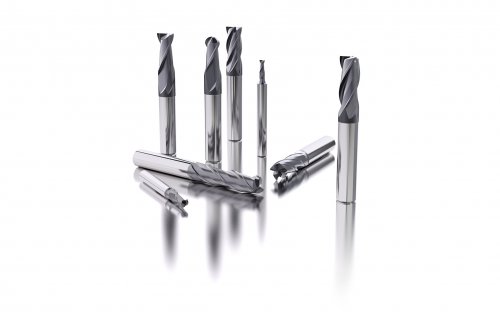 Seco Tools has announced the Seco JSE510 series, a new family of flexible and productive solid end mills, in an ongoing effort to provide the most cost-effective tooling solution available. These have been redesigned to provide stiffness, chip control, and tool life to minimize the cost per meter machined in steel, stainless steel, cast iron, titanium, and some aluminum. Solid end mills offer outstanding process reliability over a wide range of applications.
The new design combines reliability with unmatched versatility
The re-optimized design of the new JSE510 offers unparalleled versatility based on previous versions of this product range. The new series targets general engineering, consignment manufacturers, job shops, and the aerospace, medical, and automotive industries. The design has been re-optimized to withstand tough milling applications with versatile carbide grades, highly polished SIRA coatings, and strong, sharp edges. To further extend the life of the tools, these tools offer a vibration damping variable pitch design and an optimized helix.
"These solid end mills provide productivity in unstable machining conditions or in difficult situations to cost-effectively balance productivity and tool life," said Solid End Mill Global Product Manager. One Rob Mulders said. "This versatility makes the JSE510 series especially useful when the shop is facing increased costs of tools needed due to the variety of applications and materials. These shops extend the new tool series. The application window allows you to reduce your tool inventory without impacting your ability to maximize throughput. "
Multiple tools, shapes, lengths
The Seco JSE510 family includes 216 tools in four shapes, with two length variations, a 3-flute version and a 4-flute version, normal (LV2) and length (LV3). The 2-flute JSE512 easily handles large chips generated by spiral interpolation or peck drilling, keyway, and slotting applications, while the 3-flute JSE513 is ramping, full-slotting, and side milling. Provides universal milling performance. The 4-flute JSE514 is ideal for optimized side milling and slotting, as well as dynamic milling. Finally, the JSB512 ball nose end mill geometry provides the flexibility needed for finished parts and other ball nose applications.
For more information on the features and performance of the new Seco JSE510 series, please visit the Seco Solid End Mill product page.
Related
https://industrialnews.co.uk/boost-stability-and-tool-life-with-optimized-solid-end-mills/?utm_source=rss&utm_medium=rss&utm_campaign=boost-stability-and-tool-life-with-optimized-solid-end-mills Optimized solid end mill for improved stability and tool life