Technology
OPM wants to level the field of federal cyber talent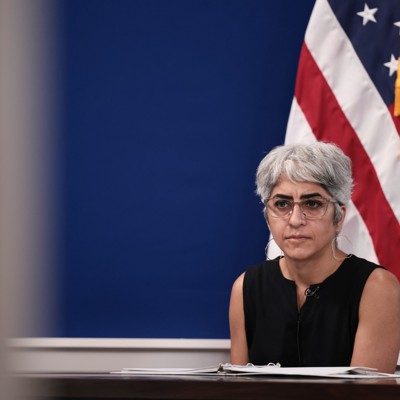 Kiran Ahuja, director of the Human Resources Department, told Congress on Thursday that her agency "cooperates with Congress to develop a government-wide cyber workforce plan that puts government agencies on an equal footing to compete for cyber talent." He said he wanted to do that.
Along with Jason Miller, Deputy Director of Administration and Budget, he said the Land Department's special cyber employment and payroll authorities are creating competition for talent among government agencies.
"Parliament has now passed a kind of … a specific cyber talent program for DHS, where the champions of programs within the federal government and other institutions must compete with it," Ahuja said of the Homeland Security Reform Commission. Said at a government-run hearing. Subcommittee.
Congress approved DHS in 2014 to build a cybersecurity talent management system. The DHS uses exceptional services to offer higher salaries, but since its launch last fall, departments have struggled to leverage the system.
As of late May, the system actually hired only two employees. The department aims to hire 150 people by the end of September.
The Pentagon has similar authority over cyber employment.
Miller also talked about the need to be consistent across governments in terms of the tools and strategies federal agencies use to recruit high-demand talent such as cyber workers.
"We need enough flexibility to be competitive, and we need to do it in a consistent way across the federal government," he said in a hearing. "If one institution has different powers and different approaches to the same kind of work or skills as another institution, it harms the entire federal government and creates an imbalance that makes it less competitive in the labor market. I will produce it. "
Miller, in his written testimony, he and Ahuja are other leaders in the field, including National Cyber ​​Director Chris Swingris, Federal Chief Information Officer Claire Martorana, and Federal Chief Information Security Officer Chris Delsha. I also write that I am cooperating with.
"Some federal agencies have special authority to step into the recruitment of cyber talent compared to other federal agencies," Miller testified. "OMB and OPM are other companies across government agencies to seek the right balance of employment, salary, and classification changes to better meet the recruitment and retention needs of all institutions. We are affiliated with. "
In written testimony, Ahuja said plans to level government agencies could require "new authorities on classification, employment and payments" and "skills for governments to ensure proper cyber. Pointed out the use of base employment as a priority. Candidates. "
She also told lawmakers that OPM has suggestions for increasing payments to experts.
According to her written testimony, OPM is now "to identify ways to allow higher special wages" not only to cyber employees, but also to the federal government engaged in science, technology, engineering and medical work. It is working".
OPM's efforts to date on cyber talent issues have focused on highlighting existing recruitment and retention tools.
This conversation is happening when the public and private sectors are beginning to create talent shortages in the cybersecurity space as well. Currently, there are about 700,000 open cyber jobs, and leaders say they are hampering the country's ability to combat cyber security threats.
"This is what I'm very focused on," Miller said earlier this week, pointing to the White House Summit held by National Cyber ​​Director Chris Swinglis.
"The federal government needs more talent within the company," he continued. "OMB has announced a long-term zero trust strategy for our institution. We need someone who can do it."


https://www.govexec.com/workforce/2022/07/leveling-field-federal-cyber-talent/374825/ OPM wants to level the field of federal cyber talent