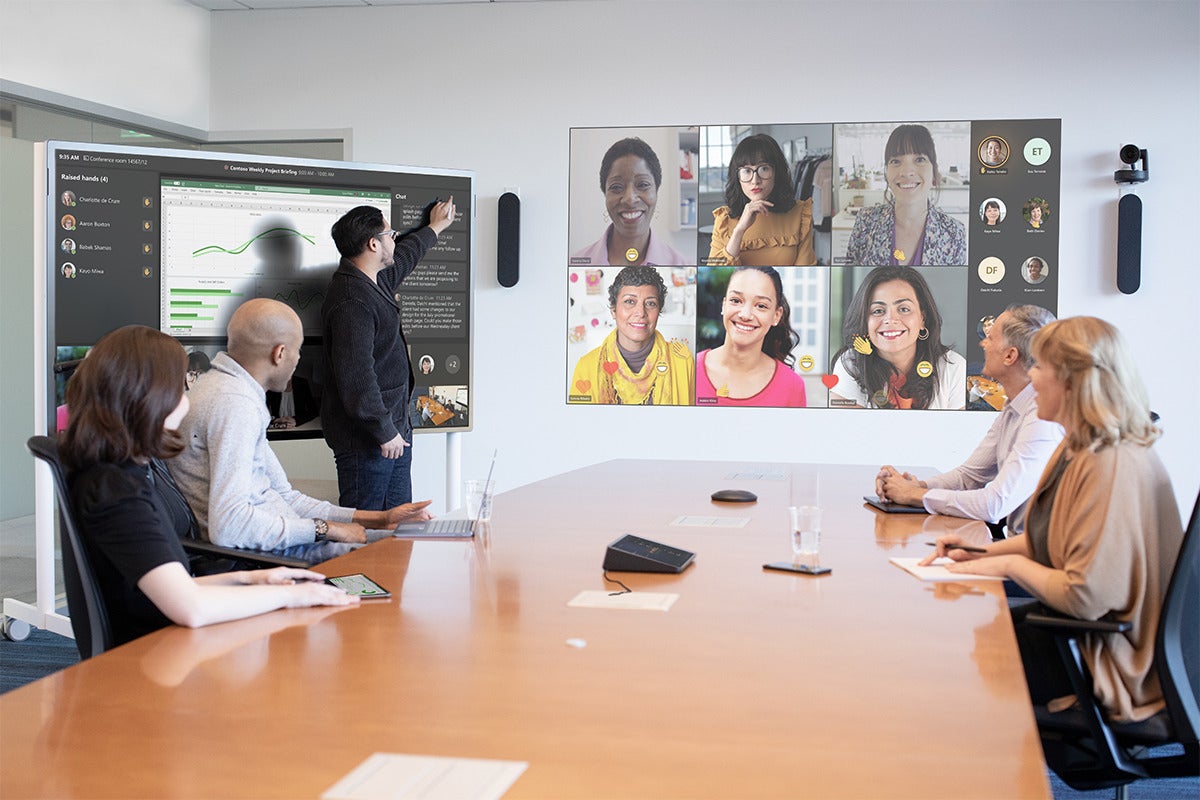 When it comes to the future of work, Apple seems to be becoming more reactionary, leaning heavily toward presenteeism rather than performance-based management across staff teams.
Its latest "innovation" is tracking employees and using badge records to make sure they are in the office at least three times a week.
Get back to your desk!
The company Reluctance to fully embrace the opportunities and efficiencies of hybrid work, but the pandemic has allowed staff to work remotely two days a week, with the remaining three days spent in the office. Policy enforcement has always been relatively dictatorial, requiring workers to be on site on Mondays, Tuesdays and Thursdays.
What's new according to platformer's Zoë Schiffer said that Apple Currently using badge records To monitor attendance – and began implementing an escalating system of warnings for those unable to attend on those three days. Some staff have suggested that they have been warned that they could lose their jobs if they do not comply, but the policy does not appear to be company-wide.
This was followed by reports that the company had begun cracking down on its employees. This includes allegations of presenteeism and suspension of additional sick leave for COVID-infected staff. continue to infect humans.
Apple may be approaching all of this as a cost-cutting measure to avoid mass layoffs across the team. set new earnings records during a pandemic.
It seems to me that the company's insistence on a rigid approach to hybrid work undermines some of the best impacts in the new workplace while preserving the worst of the old way of working. It's strange that a company that wants its users to enjoy a mobile lifestyle doesn't seem to want its employees to enjoy a mobile workstyle.
hybrids already known Enable minority groups This creates a more diverse work culture, which in itself leads to increased productivity.
We have a series of analyzes to confirm the benefits. Productivity, Staff retentionand moraleThat's before we even consider how popular hybrid/remote work will be among the cohorts Apple most needs to adopt when it does. It's always cheaper to make your employees happier and more productive than it is to find new hires. Middle management Apparently we've won the debate at Apple on this one.
beat the boss
Recent Microsoft research It showed a disparity between middle management and staff. More than half of managers surveyed say they believe their staff are working less remotely, and 80% say they are at least as productive as they used to be. (A dice survey 85% of US companies indicated that they believe hybrid work is good for them).
This disconnect between actual and perceived productivity gains in flexible workplaces even has a name: "productivity paranoia." For the most part, however, this paranoia is based on opinion rather than evidence, and may reflect the manager's own inability to communicate clearly with the team.
For the most part, senior managers recognize that flexible working needs to remain a key component of their approach to work in the future.Even the head of the British business group CBI recently said: "Flexible working is going mainstream — there are always profound benefits to flexible working. Because it's likely the only way to bring those who left home."
It takes skill to make it work.a According to Corel research 78% of employees believe leaders should do more to foster collaboration.
With this being the new space for innovation, companies would imagine spending some money on upskilling management to more effectively deal with remote teams. 2022 report showed that it is a priority for just 15% of CEOs. Retraining managers for this new realityWhile this complacency may be good news for those who have invested in office space, it is less good news for others, such as companies denying themselves the opportunities hybrid work presents in order to stay inactive. is not.
Be flexible!
HR at Apple must have been guided by science, not personal opinion. Perhaps somewhere in the company there's evidence somehow proving that the remote he workers aren't contributing to the eye-popping record earnings of recent years.
The question is how well Apple's core approach fits.After all, the company always said it might choose to change or fine-tune its efforts.
while apple known to work hard To foster a collaborative, face-to-face culture, does this really work without flexibility? It seems inevitable that some teams will do their best on different schedules, and Apple's approach has It doesn't seem to give you that kind of flexibility in .According to research by Vanson Bourne Three-quarters of employees tend to stay with the company With companies that provide autonomy.
That said, I'm not saying that the decision about a 2-day or 3-day remote/in-person split is inherently bad. Michelin operates under a similar model, which seems to work well, but in that approach employees and teams have more personal choices about how they divide their time. Yves Caseau, the company's chief digital and information officer, said: To tell: "There is no one-size-fits-all. Patterns can be decided on the fly, but on average they tend to pick the same three days. to improve employee satisfaction."
In my view, news of the crackdown on attendees suggests an autocratic lack of autonomy and agency in the model Apple seems to be adopting. My fear is that this lack of cultural vision could extend to other parts of the company.
follow me Mastodonor join Appleholic's Bar & Grill and apple discussion MeWe's group.
Copyright © 2023 IDG Communications, Inc.


https://www.computerworld.com/article/3691634/is-apple-really-joining-the-wfh-counter-revolution.html Is Apple really joining the WFH counter-revolution?