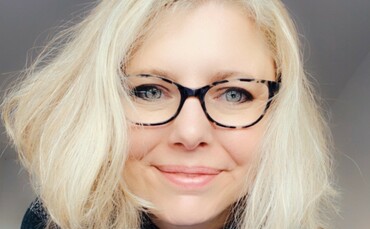 I was always interested in coding, computers and design – I was told I couldn't do both art and math – but I did! One of the reasons I'm so passionate about supporting Code Club and his STEM Ambassadors is that you can learn anytime, anywhere.
I got interested in technology by accident. I was playing around with computers and thought it was interesting. I graduated with a bit of experience in design, computer science, and engineering. The path wasn't straight, I didn't understand the classes, and at some point I almost gave up on computer science. It felt like everyone was speaking a foreign language. But I kept asking stupid questions (what I was told) until things started to click. I tried to understand why people were behaving strangely.
I don't believe there is one route to technology. All experience is required. What helped was my diagnosis. Dyslexia – It has helped me understand myself and what the world is showing me (contact me if you need support or advice!).
After completing my multimedia degree, I went back to building websites for various small businesses (which is what I'm currently focusing on). My current experience ranges from more technical stuff like HTML/CSS coding to design stuff like usability testing. The best thing I've done is see a lab test. You never know how people will take advantage of your experience.
I just left the web platform team at NatWest where I was leading customer changes in their content management system (Adobe Experience Manager). My new challenge is to lead the team in embedding digital accessibility throughout NatWest. In doing this, I talk to many people of various skill levels. Contact us to see how we can support your journey to create accessible experiences by design.
Honestly, I am inspired by everyone. But this is coming from home. My mother instilled in me her lesson that you can achieve anything (even though I didn't always believe her). She led our tech class at her school. She was given computers, programs, and networks to manage, but had no experience with anything that could be considered technology.
I also have a cardboard cutout of David Tennant waving to people on the Mainline railroad where I'm standing flat.
of Female Technical Excellence Award Held on November 22nd. click here reserve your place
https://www.computing.co.uk/sponsored/4059120/tech-chance-rebecca-brindley-natwest-women-tech-excellence-finalist "I got into the tech industry by chance."