IT
DevOps Master Class: Using Low Code / No Code Tools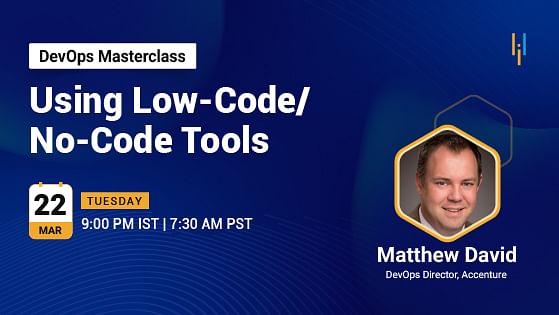 As software development tools evolved, low-code and no-code tools emerged to give non-developers access to application development. The low-code / no-code revolution does more than just build your own website with drag-and-drop components. In this masterclass, you can watch a live demo of applying these tools to your DevOps environment.
Join Simplilearn on Tuesday, March 22, 2022 for a career master class with Accenture's DevOps Director Matthew David. He covers:
Low-code / no-code revolution in app building
Live demonstration of low-code / no-code tools
How to choose the right approach
The live session will include a question and answer session with Matthew. Participants in the live event will receive a certificate of attendance by email.
https://www.simplilearn.com/devops-masterclass-using-low-code-no-code-tools-webinar DevOps Master Class: Using Low Code / No Code Tools