Technology
Designing the future of automated manufacturing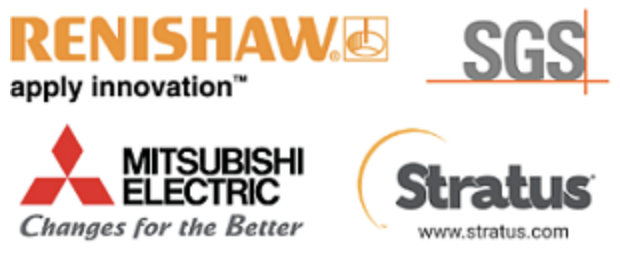 From automotive to electronic devices, automation is disrupting traditional manufacturing methods in some industries. As robotics, sensor technology, artificial intelligence, and IIoT continue to advance, Connected Manufacturing is on a continuous path of growth. This 60-minute webinar describes the latest advances in automation and what is needed for a successful implementation.
Audience Q & A follows a technical presentation.
speaker:
Dean L. Bartles, Ph.D., President and CEO, Manufacturing Technology Deployment Group
Dr. Dean Bartles is an experienced operations expert with 40 years of management experience in the fields of manufacturing and technology. He is currently President and Chief Executive Officer of Manufacturing Technology Deployment Group Inc., a non-profit holding company of both the National Center for Defense Manufacturing and Machining (NCDMM) and Advanced Manufacturing International Inc. Dean has served since 2010. After he served on the board of NCDMM, he became president and chief executive officer in 2019. Prior to that, he was President of the American Tool Machinery Association and formerly Director of the John Olson Advanced Manufacturing Center at the University of New Hampshire. .. He was the Founding Executive Director of the Digital Manufacturing and Design Innovation Institute and Chief Manufacturing Officer of UILABS. Dean worked for General Dynamics Corporation for 31 years, responsible for launching and operating manufacturing operations in Egypt and Turkey, and Dean in the United States graduated from Indiana State University with his PhD. The field of technical management focused on manufacturing systems.
Renishaw, Dean of the Faculty of Industrial Metrology, Dan Skulan
Dan Skulan is Renishaw Inc.'s General Manager of Industrial Metrology, allowing companies to increase production throughput, maximize flexibility, and optimize component quality in precision metal manufacturing using both CNC and additive technologies. We are helping to secure it. Backed by a global team of industrial metrologists, he works in consultation with companies that want to achieve higher levels of productivity while reducing costs. Dan has a degree in electronics, industrial manufacturing, and marketing, and has over 35 years of work experience in manufacturing process evaluation, design, and automated process control.
Moderator:
Chitra Sethi, Editor, SAE Media Group
By registering for this webinar, you agree to receive product announcements and special offers by email from SAE International. By submitting your personal information, SAE Media Group, SAE International Company, and selected partner sponsors of this Content may contact you and you agree to read and agree. privacy policy (For CA residents, see Section D of the Privacy Policy). You can opt out of communication at any time.You may reach us This email address is being protected from spambots. JavaScript must be enabled to display it...


https://www.techbriefs.com/component/content/article/31-tb/webcasts/on-demand-webinars/45883-designing-the-future-of-automated-manufacturing?Itemid=690 Designing the future of automated manufacturing