IT
Build HR applications with Angular and Spring Boot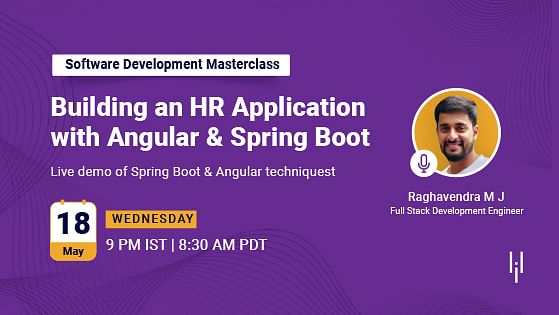 In full-stack web development, you need to understand how to manage the communication between your application's front-end and back-end. Here is an example of an expert instructor used to build an HR application. SpringBootEnd Point Gets employee data from the backend and displays it in a user interface built with Angular 11.
Join Simplilearn on Wednesday, May 18, 2022 to attend the "Learn It Live" class with Raghavendra MJ. He shares the following live example.
Backend data management with Spring Boot
Implementation of front-end user interface with Angular
Integrate frontend and backend into employee data directory application
The live session will include a Q & A with Raghavendra. Participants in the live event will receive a certificate of attendance by email.
https://www.simplilearn.com/software-development-masterclass-building-hr-application-with-angular-and-spring-boot-webinar Build HR applications with Angular and Spring Boot