Electronics
Alpha Wire Releases Innovative EcoWire Plus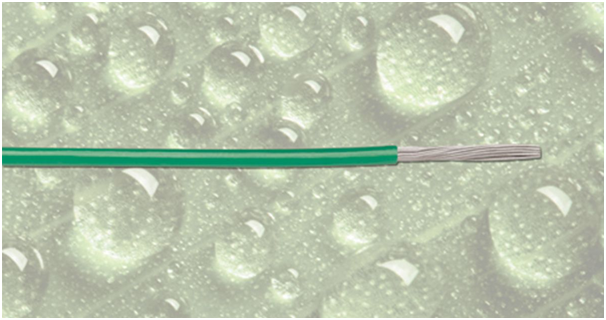 Alpha Wire, a global leader in connectivity solutions, has released Innovative EcoWire. It provides the best cable solution for global carbon neutral goals with improved performance and minimal environmental impact.
Compared to PVC wire, EcoWire's mPPE insulation allows for the following wires:
• Reduce diameter by up to 45%
• Up to 40% lighter
• Zero halogen, no heavy metal pigments
• 100% recyclable
EcoWire Plus offers all the environmental benefits of standard EcoWire, plus additional fluid resistance for factory applications.
Environmentally Friendly
EcoGen products do not contain halogens, phthalates, or heavy metals. mPPE thermoplastic insulation and jackets are easy to recycle. They meet the RoHS and WEEE requirements for the elimination and recyclability of hazardous substances.
Low density
The specific density of mPPE is 1.03, which is 25% to 40% lower than other insulation materials such as PVC, polyethylene and cross-linked polyethylene.
Excellent dielectric strength
The excellent dielectric properties of mPPE allow you to reduce wall thickness while maintaining the same electrical properties as thicker PVC control cables.
As an authorized distributor of Alpha Wire, Heilind Asia Pacific offers Alpha Wire products and value-added services. Heilind Asia supports both partner brand suppliers and contract manufacturers in all market segments of the electronics industry, with industry-leading manufacturer products in 25 component categories, especially interconnects and electrical machinery. The focus is on fasteners / hardware and sensor products.
https://electronicsmaker.com/alpha-wire-released-innovative-ecowire-plus Alpha Wire Releases Innovative EcoWire Plus