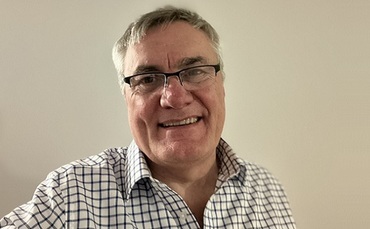 The logic of adopting DevOps digitally is fast becoming undisputed.
Companies that offer DevOps solutions, or are already using DevOps practices for success, form a growing space.
computing DevOps Excellence Award We showcase outstanding work from organizations, personalities, and solutions that have successfully applied DevOps methodologies.
This year's winners will be announced at an awards ceremony in London on Tuesday, March 14th.
One of the finalists is 8×8, shortlisted for a total of four categories. Best Automation Project; Best DevOps Transformation; and DevOps Project of the Year.
We interviewed Steve O'Hara, VP of Engineering at 8×8, to find out what put the company on so many hot spots on the shortlist.
Steve started his career with a degree in electrical and electronic engineering, working on military applications for navies around the world, from steering controls to proper flushing of toilets.
He moved into software engineering and then into business systems for legal discovery. Going back to his IoT roots in TV and radio archiving/scheduling and data centers. Today, he is responsible for bringing innovation to his 8×8 cloud-based contact center.
Steve says the IT landscape has changed in his time, but the story remains the same.
8×8 is a global cloud communications company providing cloud-based contact center, phone, video and chat to over 2 million business users worldwide. The company's products are sold in over 180 countries and he has been in business for over 30 years.
Steve says that 8×8's reputation for top-notch engineering extends to DevOps organizations.
"Perhaps the biggest change we made in the last year was reducing our centralized DevOps organization to an embedded model where DevOps is allocated across Scrum. Now you can.
"The development of tools like Hyperloop, a codified version of Jenkins, GoCD, and our own deployment tools like the Global Deployment Service has allowed each team to be autonomous and flexible.
"This allows us to respond quickly, not recklessly fast. It used to take us three months to bring a new major version of our product to market. It can be done in one day.
"It takes 5 seconds to roll out a new version of Agent Workspace. It's our configured experience. It takes 5 seconds to roll it out globally. It's unmanned and DevOps-driven with a huge amount of automation."
To learn more about 8×8 and what they're working on this year, watch Steve O'Hara's video interview.
The DevOps Excellence Awards will be held in London on March 14th. click here show the shortlist, book your table here.
https://www.computing.co.uk/sponsored/4077220/interview-8×8-devops-excellence-awards-finalist 8×8, DevOps Excellence Awards Finalist