IT
5 Ways MSPs Can Go Beyond the Curve | Manage Your Business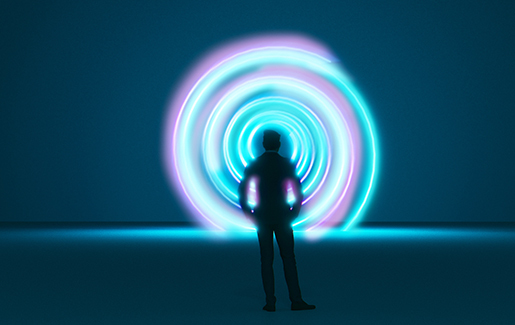 From security to culture, diversity, equity and inclusiveness, learn how to implement strategies to become the "business of the future".
All MSPs are on the path to success, relevance, and growth. But perhaps their current business model may not be enough to keep that pace much longer. To differentiate, MSPs need to consider people actively engaging and adapting and adopting the corresponding new qualities. According to Dan Scott, EMEA's IT Nation Community Manager, we are on the path to becoming a "business of the future" by reflecting the values ​​of the people in the community and implementing strategies and initiatives that go beyond the delivery of products and services. I can. He is Vice Chairman of ConnectWise and the UK Business Technology Community.
At the UKI Business Technology Conference in Manchester, UK, Scott outlined five areas that MSP should focus on to prepare for future business: security, sustainability, community, diversity and culture. Let's take a closer look at each.
Cyber ​​Security: Transition from add-ons to cornerstones
Security threats are on the rise, and the transition from cybersecurity add-ons to service delivery foundations is already underway. Scott believes that within three years, security will reach 30% to 80% of most MSP businesses, a dramatic leap forward.
Not surprisingly, this means adopting security products that are specific to the needs of the client and cover a wide range of risk profiles. All of this is more exponentially important than ever. Market research firm Vanson Bourne conducts research In interviews with thousands of SMBs in different industries, 92% of respondents are willing to provide overall IT services, even if they are happy with the relationship with another company that better matches their business goals and risks. Indicates a shift. profile. These numbers support the claim that they will look for someone unless they meet where the client is, beyond the basic service offerings.
Sustainability: Act now or be left behind
The road to reaching Net Zero poses a challenge to the IT industry, regardless of the size of the business, and the importance of MSPs to adopt sustainability policies is increasing. "There are ways and ways to achieve a sustainability policy written in plain English, which is friendly and part of the service offering," Scott said. Doing so will prepare you for success as more companies prefer sustainable alternatives when considering business partnerships.
Integrate into your community: Your community will give back to you
As an MSP, it's easy to be isolated, but you can learn a lot from looking out to get inspiration from other professional service organizations in your community. Take a step back and ask yourself wherever you are on a successful journey. What role does my business play in my community? Is my business giving back in a meaningful way that positions me as a worthy leader to follow?
The good news is that regardless of your answers to those questions, there are ways you can improve. Build your company around the love of your community, support local causes, seek inspiration from others in your community, and most importantly, put your time and talent into yours. Give it to the people around you.
Implementation of DEI Initiative: Tomorrow's decision makers don't think like you
Diversity, equity and inclusion (DEI) are major challenges that have a significant impact on the world, and strong DEI initiatives can be the backbone of any business growth. An environment where employees and clients feel the growth they feel by understanding that people who work or do business do not think the same way as they do, and actively surrounding people who think differently from themselves. Start growing. I got inspiration from listening.
"Don't expect to enter the market and talk to people or take advantage of incomprehensible opinions and perspectives …. Tomorrow's decision makers don't think like you. Adapt or adapt. Will you lose? "Scott said. Future leaders are aware of what's important to others and understand that implementing the DEI initiative can drive their business far more than staying with old practices.
Become a liberated leader: culture continues
Culture and leadership are inextricably linked, and understanding how employees want to be guided is a stepping stone to building a strong corporate culture. Before you can guide others, you need to know yourself and guide yourself. "It's all about igniting within the team, not under the team. It's about different wavelengths of thought and makes people believe they have more abilities than they believe," says Scott. I did. The path to becoming a future business by proactively engaging in the process of becoming a free and intentional leader who understands how to provide appreciation, strategy, vision and awareness to people in a meaningful way. You can walk.
http://connect.comptia.org/blog/5-ways-msps-can-stay-ahead-of-the-curve 5 Ways MSPs Can Go Beyond the Curve | Manage Your Business