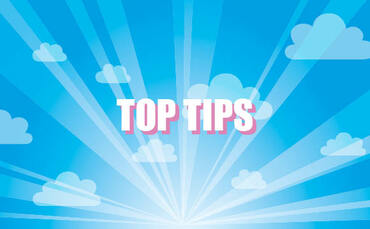 Being successful in technology consulting is obviously a lot of work, but as a woman with an atypical personality type, I would like to offer some key tips from my 20 years of experience in the field. . In summary:
Surround yourself with the right team to tackle imposter syndrome
lead with integrity
Make sure you are familiar with the core competencies for your role
Adapt your style as needed
I sometimes fell into imposter syndrome. This isn't entirely bad. Because you tend to push yourself to do your best and show your worth. But as the scope of your role expands, it will inevitably involve too many topics for one person to claim to be an expert in all subjects. No one expects you to be great at everything. Good leadership involves being honest with yourself about your strengths and weaknesses and building teams that amplify your strengths while compensating for your weaknesses. It took me years to get used to letting go and completely delegating some aspects of my role, but in doing so, this epiphany led to a gradual change in my performance.
I always make it a priority to surround myself with the team I need to succeed. Especially early in my career, I often felt imposter syndrome when I realized the vastness and depth of other professionals in the room. We are confident that we can build a team that covers the details so that we can focus on the big picture in terms of overall strategy, methodology, commercial framework, management and relationships. .
Now that you have the right team in place, believe in your own authentic leadership style. I don't think leadership stereotypes help. More than ever, we understand the enormous benefits of diverse and inclusive practices. This also applies to leadership. The concept of alpha, beta, etc. is a radical oversimplification and ignores the fact that different approaches are best. My Myers-Briggs profile sets me apart from most of my peers. Again, this baffled me early in my career, but my approach set me apart from my peers and allowed me to see approaches others couldn't (or shouldn't) have taken. This has proven to be a growing advantage as it allows us to
That said, when it comes to skills and personality, it's also important to have some tools in your kit if you need them. For example, a core competency that must be developed is a thorough understanding and conversational familiarity with the financial KPIs that drive the business. This cannot be delegated.
When it comes to personal style, I'm known for my diplomatic approach, but that doesn't mean I'm not capable of playing the "bad cop" when the situation calls for it. But that doesn't mean you can just sit quietly away from the camera in an important meeting. Develop an instinct for special cases where you need to adapt to the situation.
Lyndsey McGonnell is Salesforce's Regional Vice President of Professional Services for the UK and Ireland.
https://www.computing.co.uk/sponsored/4059832/tips-women-harnessing-differences-excel 4 helpful tips for women in IT